The impact of the Covid-19 was an unimaginable one. The worst affected were the kids as they were introduced to a new learning methodology. Neither the teachers nor the kids took a pause. There was a shift from offline classes to online ones and many people thought that this pattern would even continue. It has been predicted that the worldwide e-learning market will be worth $325 Billion in 2025.
It has been turned out that the e-learning solution is much more effective than the conservative pattern of learning. They use innovative learning methods like quizzes, flashcards, interactive practical lessons to improve learning progress. Some of the e-learning apps even use games and stories to engage the kids.
TRELLO
Trello is for someone who is in high school or college and wants to prepare better for the future. It is a collaboration tool useful in agile methodology. It is one of the excellent tools for e-learning.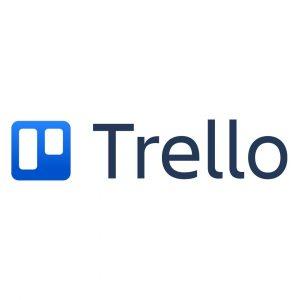 It provides multiple ways of product management. Consequent members can be added smoothly to cards and only those who are related to the specific project will get notifications. It comes in handy with projects relating to JAVA or React Native with multiple modules.
GOOGLE CLASSROOM
Google Classroom is an online platform where students and teachers can connect virtually very easily. It encourages paperless assignments and curriculums for students. It is supported by G suite services like Google Docs, Google Sheets and Google Slides.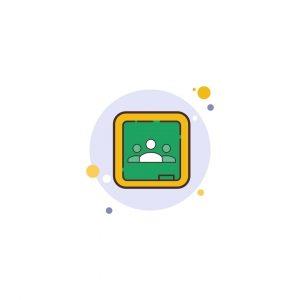 It offers accounts for personal accounts, school accounts and Google workspace accounts. Students can easily register with their school account. They can receive emails too. The assignments can't be accessed by parents and teachers if it isn't shared with them.
TOMATO TIMER
Procrastination is one thing that comes in the middle of something being done for which Tomato Timer is the solution.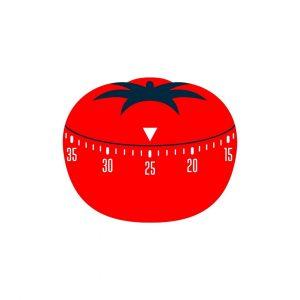 This tool, app and website push one to stop procrastinating and work towards time management. It follows the Pomodoro Technique.
It uses a timer that breaks down work into small intervals of 25 minutes, separated by small breaks. This tool is super easy to use and allows the user to modify the timer. It turns out to be helpful for those who forget easily as it provides a break and a time to go back and check too. For this purpose, Tomato Timer gets extra credit.
CANVA
Designing was always a difficult task to perform, but with the help of Canva, one can make beautiful posters, presentation slides and professional assignments. This app keeps an updated version and adds new features for pro members.
It is easy to use and extraordinary for creating quick designs. It provides many ready themes from which one can choose and make unique slides that are eye-catchy and compact. It is one of the best tools for assignments. You can have access to all the themes with a free account.
MOMENTUM
Everyone can agree on this point that, no one can check all the boxes of the to-do list like the way we had imagined it. Momentum can be added to the Google Chrome browser for a to-do list. The best part of Momentum is that it is easy to use.
When you first install this app you will be asked a couple of questions that will be used to personalize your to-do list. This tool will make sure that you never miss assignments or updates.
GRAMMARLY
With Grammarly writing papers and assignments are all so easy. If you are someone who looks forward to achieving perfection in everything that you do then, Grammarly can be a lifesaver. It points out your grammar mistakes and the tone of your content. It even focuses on small details of your content such as a missing comma. It also provides you with a solution for your mistake like if you have written "your" instead of "you're" then it will point out your mistake with the correct answer. Lousy sentences and wrong spellings seem amateurish, so correct grammar is the key to an excellent assignment. Grammarly ensures that your paper/assignment is just perfect without any effort.
QUORA
If you are a kind of a person who has many questions and is a curious learner then Quora is the one-click that you need. While you are writing a paper/assignment and you need different opinions then Quora is one of the best options, as there you can write questions, get answers and let you have a community to discuss in a healthy environment.
Quora has more than 300,000 subscribers who are ready and willing to satisfy all your queries. The people who are there to help are from subject matter experts to newcomers. It is a great platform to learn and gain a lot from different perspectives.
HEMINGWAY EDITOR
Hemingway is a free web-based editor tool that checks the text for readability. Readability refers to how hard or easy it is to understand the text. Readability is the key element of every written piece. Hemingway tool focuses on the vocabulary and readability of your work. It can even make your writings readable and convincing. This tool helps you in editing your project and it also makes your sentences sheerer to understand.
SLACK
It has become a fan favourite lately. Slack conveys messages across teams which is an alternative to long email threads. It can be used as one of the best options to communicate candidly within your project team. Slack makes it adaptable for the user around the groups, teams that you require. It can also be used to share records and make free VoIP calls. Slack can be marked on your top list as one of the most efficient apps to be connected to your entire team. It also provides emojis to make the conversation interesting.
Conclusion
All these amazing tools will make your learning online easy and fun. You need to keep learning without keeping any stress over the changes around you as things will gradually fall into their place. We hope this article is fruitful for you and do make use of all these apps available to make your work more appealing.