In this digitised era, most parents consider introducing their kids to coding and programming early to equip them with logical thinking and problem-solving skills. This early introduction to coding is an excellent initiative on the part of parents.
They not only introduce complex coding concepts to their children in a feasible manner, but they do it at a time when the kid can grasp the concept faster, improvise on it and foster their knowledge for decades to come.
The age of five to seven is essential for a kid, as they are yet to develop critical thinking and analytical skills around this time. Shaping a child's logical thinking around this time through algorithm-based games can fundamentally transform how they interact with technology and enable them to create it later on instead of blindly consuming digital media and technology.
In this article, we have come up with a list of five games that can help your 6-year-old learn coding from their pre-school days and get introduced to basic concepts of coding:
Kodable
Kodable is a popular coding app for kids, exclusively available on iPhone and iPad for free. The app starts from a basic level, is suitable for kids aged six and above and eventually goes to more complex levels of coding.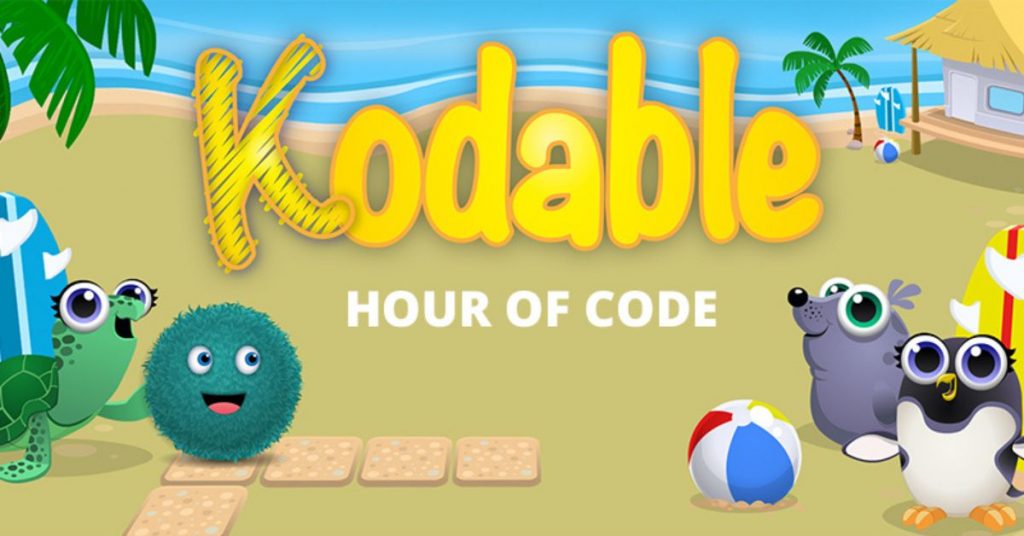 The app's best feature is that it introduces users to programming languages such as HTML, Python, Java and others in a very simplistic manner. The app offers comprehensive instructions and lessons to help kids understand coding from scratch without any added guidance. The app has a game-like format, allowing kids to choose their avatars and proceed from one level to the next.
This app will enable your kids to think like programmers and write correct codes using Kodable's custom build-for-kids interface. The concepts that Kodable would introduce your kids to are as follows:
Algorithmic Operations
Sequence/Order of Operations
Conditional logic statements
Syntax
Object-oriented programming
Classes and subclasses
Properties
Methods
Variables including integers, arrays
Box Island
Super-fun and challenging, Box Island teaches coding through a story-driven journey which is highly motivating and engaging. Featured in a 3D game world, kids learn the basics of coding by applying loops and conditions.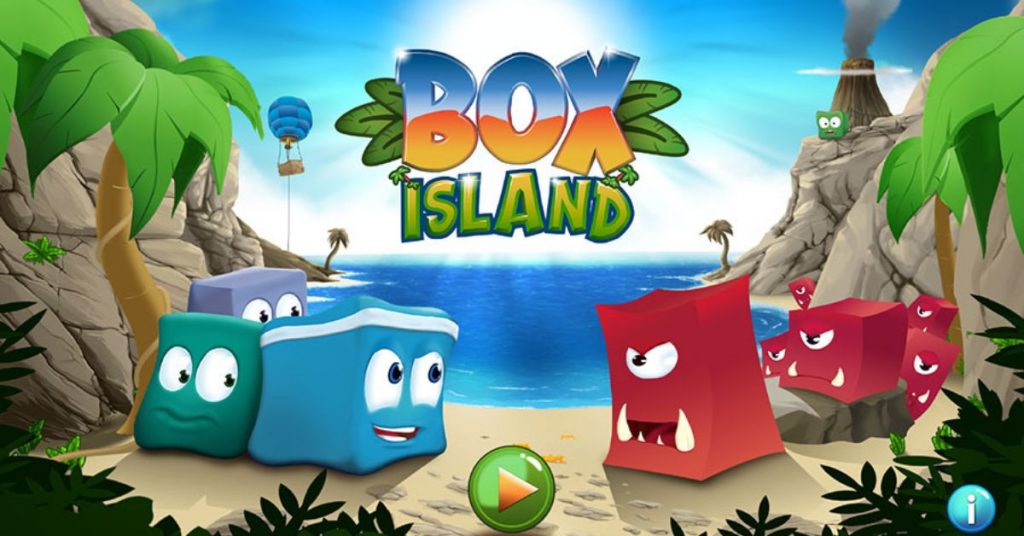 Box Island consists of 100 levels; the first ten levels are free. The first ten levels serve as an introduction to the coding concepts. After that, you can purchase the levels as per requirement. From Level 11, the game levels are in three groups: Junior Coder (20 classes for $2.99), Skilled Coder (50 levels for $5.99) and Master Coder (Full game unlock of 90 stories at $7.99).
Award-winning and widely popular, Box Island introduces kids to the following coding fundamentals:
Algorithmic thinking
Pattern recognition
Sequencing
Loops
Conditionals
Debugging
The attractive visualisation graphics in the game, coupled with the 3D realm, makes it
fascinating and engaging for kids to stay hooked on the levels and learn coding in a fun way
Everything Machine
If your kid is one of those curious-minded little bundles of joy who wants to get to the root of how anything works and wants to know what's inside a socket or mobile phone, then this game is for your kid!
Perfect for six-year-olds, Everything Machine is an app that introduces kids to engineering and programming, boosting their logical thinking. Perfect for curious little minds, this app enables them to make cool devices on the app using a variety of hardware.
The app uses a simple drag-and-drop visual programming language to help kids understand coding concepts through impactful visuals. The app uses the iPhone/Ipad camera, microphone, speaker, screen, gyroscope and light to create simple tools like a light switch, kaleidoscope and so on.
Everything Machine indeed raises the bar when it comes to helping your child grow logical thinking skills. The app pushes your child to work with their imaginations and innovative skills to create and invent.
CodeSpark Academy
Introduce your kids to basic problem-solving skills and profound creativity through Codespark Academy. Imagine Super Mario's colourful 2D world; CodeSpark refurbishes its gaming realm similarly and teaches basic coding concepts. Kids move the cute character's in the game, known as "foos", through a drag-and-drop mechanism to proceed in the game.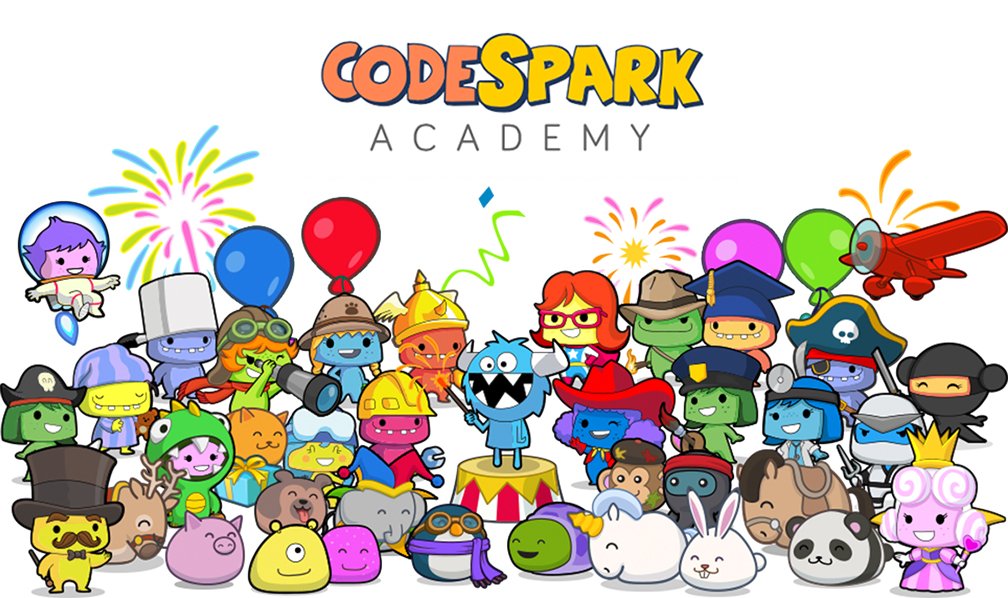 CodeSpark instils logical thinking in kids through algorithm-based games. Each level is different from the other to break the monotony and boost confidence in kids to ace each group. Kids love to play games because they love the idea of virtual winning rewards in the form of coins or stars.
In CodeSpark, players get rewarded with gold stars depending on their code writing skills to keep them engaged at each level in a competitive spirit. Making critical skills accessible to kids, CodeSpark has been instrumental for decades in acting as the stepping stone for little kids who want to learn coding and programming languages.
Tynker
Available exclusively on the web and iOS services, Tynker is one of the high-rated popular coding apps for kids. Tynker works through drag-and-drop puzzles like other apps, and it focuses mainly on teaching programming.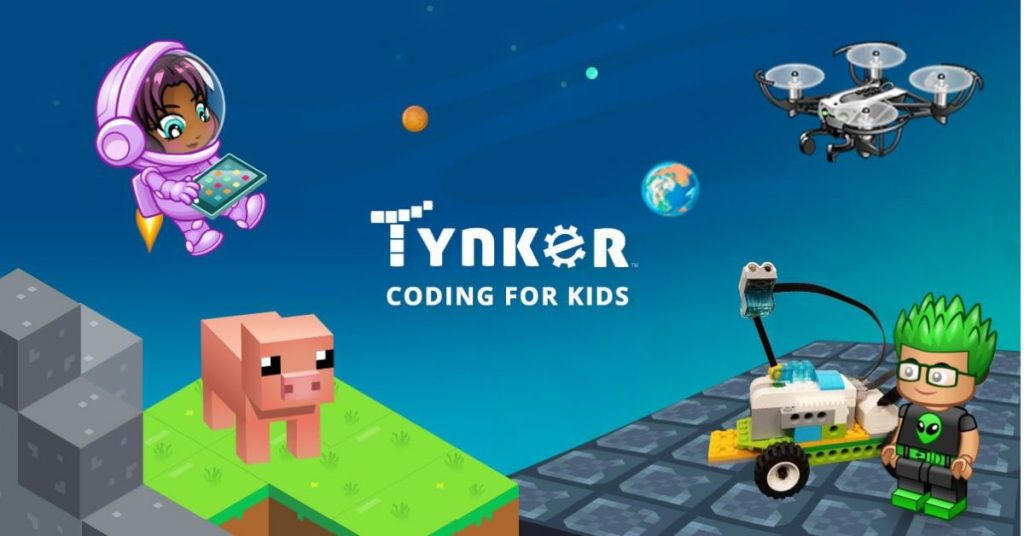 The app allows kids to make and share their apps and animations with their peers through an online community. The learning system emphasises Python, Swift and Javascript, helping kids to learn through exciting lessons, story-driven challenges, games and puzzles.
This dynamic approach to coding helps kids learn faster, pick up coding skills at an earlier stage and help your kids connect with a community of Tynker users. The app interface has an environment similar to an online classroom, with access to a library of user-made projects for Tynker users to learn about programming and coding.
Scratch Junior
Exclusively designed for primary school students, Scratch Junior provides an interactive coding curriculum that helps junior kids initiate their coding journey in the best way possible.
Designed keeping the attention span, psychology and creative impulse of young children, Scratch Junior covers the following coding fundamentals:
Programming Algorithms
Building Your Sprite (with beautiful graphic images)
Predict and Sequence a Sprite's Movement
Controlling movements of gaming avatars with Google Slides
Coding base engine with design team ideas
CodingZen offers the Scratch Junior course for kids aged 5+, and it is a remarkable way for kids to express their creativity through coding. Unlike most outcome-based methods, Scratch Junior motivates young children to innovate and create their programs and solutions through a fun and artistic endeavour.
To conclude, being introduced to coding concepts early can help a child develop analytical and logical thinking skills at a very nascent stage, building a keen interest and passion in them to learn about computer science. Being a highly marketable field, acquiring coding and programming skills early on can carve the pathway to success for a kid in a brilliant way!
These are some of the best coding games that teach kids to code. Moreover, these free programming games will help children broaden their knowledge and management skills.
If you liked this blog, you could also check out, ''How to discover the best coding program for your kids.''