CodingZen is an online Coding academy, established way back in 2016. Our founders have a passion for coding and creating the world which is future ready. AI and coding is the new way to live in this world of endless possibilities. We ensure that we impart technical knowledge and entrepreneurial skills to young minds.
CodingZen offers programs for students in the age group of 6 to 18 years that not only focus on coding but encourages them to be creative, innovative and inculcate leadership skills and thrive to be a valuable part of the community.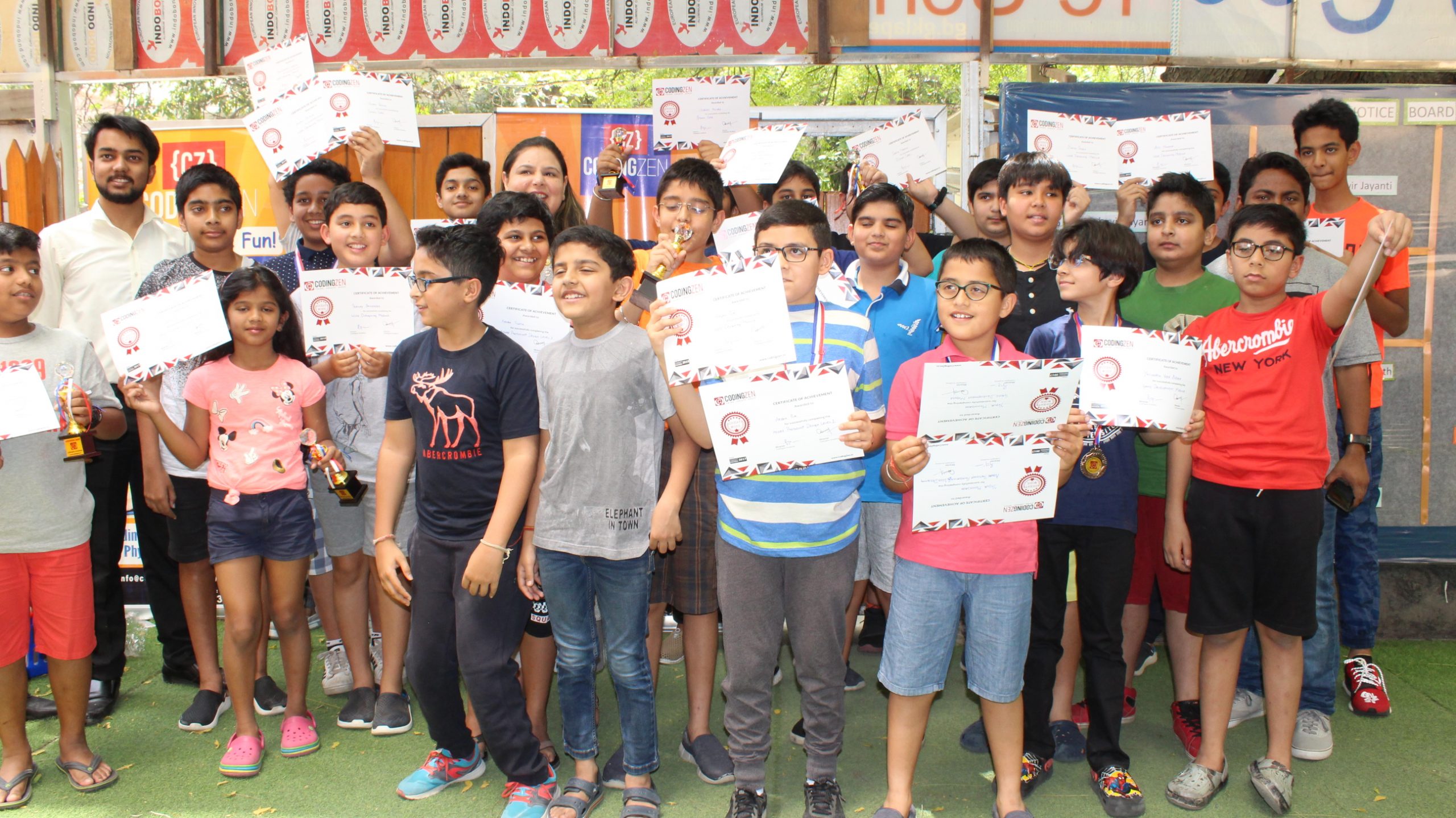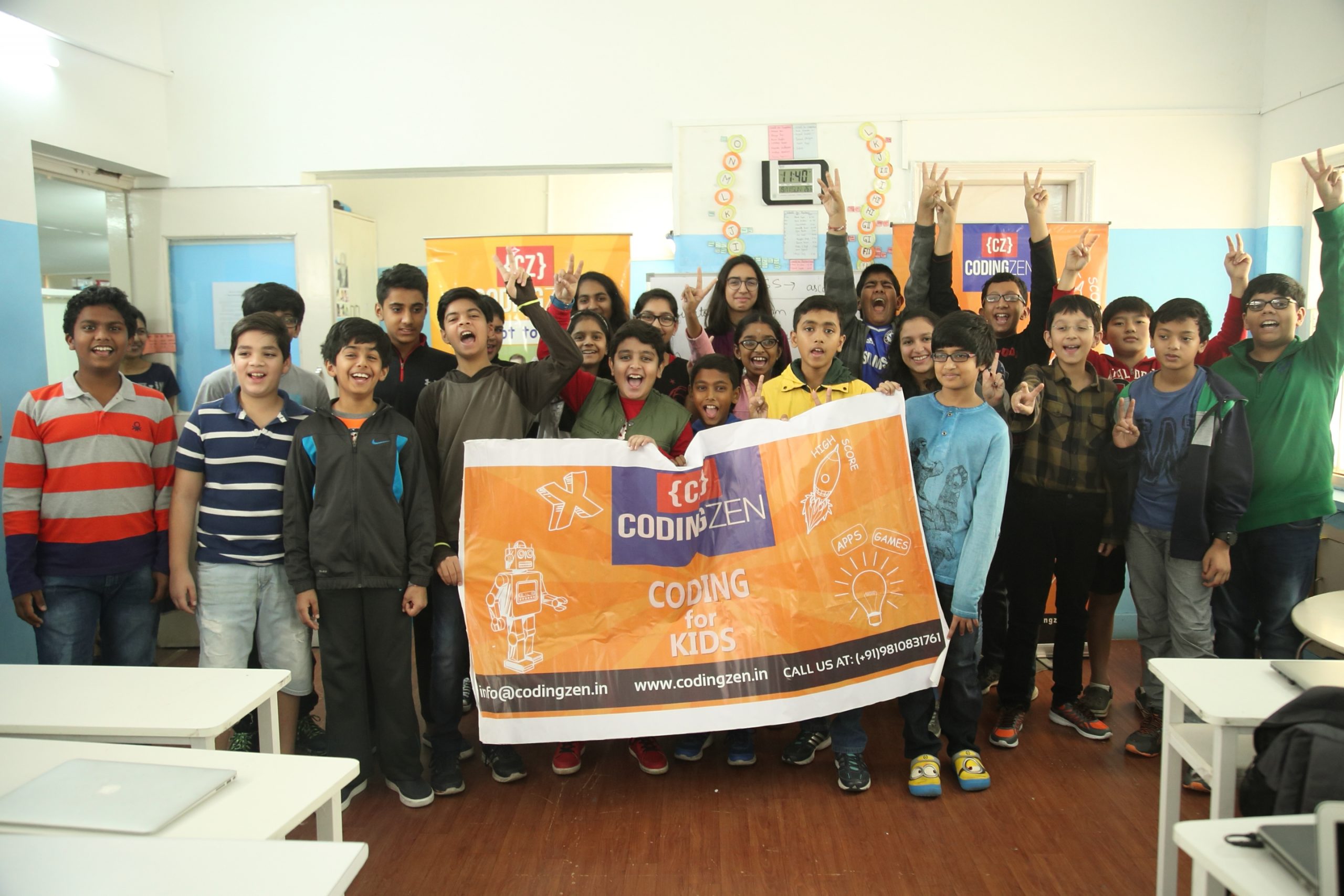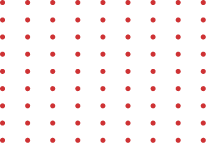 Through CodingZen we aim to build the next generation of Coding leaders by encouraging young minds to think, create and build key technical and soft skills.


Encourage students to Think and Learn
Give Rise to Teenprenuers
Promote Creativity and Innovation
Our Vision aligns with the ideas of "Digital Literacy" and "Artificial Intelligence" to make students understand the foundations of technology better.
Extensive-Structured Curriculum
CodingZen takes pride in their Extensive Structured Curriculum which ensures that students thrive while learning the latest in technology. We aim that all our students have a solid foundation built on creativity and innovation to become leaders in their choice of learning pathway.





Professionally Trained Mentors
Our Mentors are selected based on a rigorous selection process. They design and develop the learning path for students, and have an in-depth knowledge of current teaching strategies for planning and assessing each student. They also come along with exclusive In House training for a smooth integration with our Module structuring.
Our Advisory Board members are distinguished industry experts. They bring the best of knowhow and practices to CodingZen as an organization. They are the driving force behind the CodingZen Cutting-edge world-class curriculum, along with industry networking.
Visiting Scientist, UNIDO, NOAA (NASA), NCAR (USA) & Former Vice Chancellor Sunrise University & Sangam University
Had been Director General of Management Institutes and Director of Engineering Institutes in India.
Dr. Goswami, has done his Ph.D. from IIT Kharagpur, and MS from University of Wisconsin, USA
Director with Ernst & Young (EY) and leads the Education Sector Advisory Practice
He has experience in working on Education and Skilling policy at a national and state level; implementing projects for multiple government and private sector clients. He has also been a part of the teams involved in setting up new lIT, IT and JIIT.
Suchindra is an alumnus of IM, Bangalore and Delhi College of Engineering
Tech Education Leader, with more than 16 years exp, Visionary, IT-savvy
He has worked with corporate like Birla Group, IMS, ICICI Bank, The Times of India Group. He was instrumental in the growth for Digital classroom, ERP and hands on learning solutions business.
He is an Engineering Graduate and holds management qualification from IIM Lucknow batch Of 2001.
Our operations team comprises some of the best minds in industry. The team ensures that we as an organization are running on the best industry processes.
Shipra Arora

(Chief Executive Officer)
5+ years of experience coming from Hi Tech and Marketing domain with a focus on Education sector. Having worked in Business development with HCL technology and Adobe. Supported & mentored startups in various capacities
Shipra is a BTech from IT Mumbai and PGDBM in Marketing from IIM Ahmedabad
Varun Juneja

(Director operations)
15+ years of global experience with a focus on Education within Operations & Finance. 5+ of Higher Education management experience (ex-CFO of Pearl Academy, Laureate Education India). Worked with American Express, Pernod Ricard and Macquarie in India.
Varun is a Chartered Accountant from ICAl and an MBA from MDI, Gurgaon
Rishabh Jain

(Director operations)
14+ years of experience coming from Technology Sector. Having worked in Senior Management positions at various locations around India. Spent more than a decade in Unilever India. Involved in assignments such as competitive intelligence gathering, route-to-market strategy, market sizing, and opportunity assessment.
Rishabh is a BTech from IIT Mumbai
Selection of mentors begin with initial interviews and assessment of experience and aptitude of each prospective mentor. This is followed up by a strict technical selection process and final hiring. Once hired- all the mentors go through an extensive In House Training Program which ensures that they are in sync with the curriculum and our mission. See few samples of faculty explaining concepts:
Visit Our Youtube Channel For More Faculty Teaching Content

Excited to be a part of our CodingZen family? Join us today and become future-ready by building a strong foundation based on conceptual understanding and real-time projects. To know more about our offerings and services. Click on the link below